From the data of The Clean Hands campaign by the US Centers for Disease Control and Prevention (CDC), up to May 14, 2020, there are 1,384,930 cases caused by COVID-19 and 20,869 new cases compared to yesterday. It can be seen that the epidemic in the United States is very serious.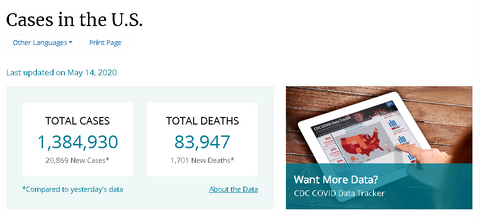 So what should we do to protect ourselves?
The CDC instructs the public in hand washing. You can see it on the first suggestion in the website. And Alcohol-based hand sanitizer is recommended if soap and water are not available.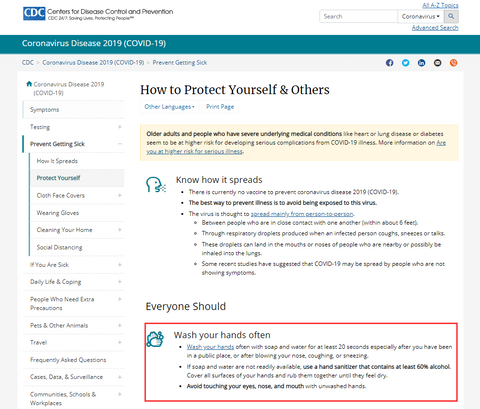 What is Alcohol-based hand sanitizer ?
Alcohol-based versions typically contain some combination of isopropyl alcohol, ethanol (ethyl alcohol), or n-propanol, with versions containing 60% to 95% alcohol the most effective. Care should be taken as they are flammable. Alcohol-based hand sanitizer works against a wide variety of microorganisms but not spores. Compounds such as glycerol may be added to prevent drying of the skin. Some versions contain fragrances; however, these are discouraged due to the risk of allergic reactions. Non-alcohol based versions typically contain benzalkonium chloride or triclosan; but are less effective than alcohol-based ones.
Alcohol has been used as an antiseptic at least as early as 1363 with evidence to support its use becoming available in the late 1800s. Alcohol-based hand sanitizer has been commonly used in Europe since at least the 1980s. The alcohol-based version is on the World Health Organization's List of Essential Medicines, the safest and most effective medicines needed in a health system.
When using an alcohol-based hand sanitizer:
Apply product to the palm of one hand.
Rub hands together.
Rub the product over all surfaces of hands and fingers until hands are dry.
Do not go near flame or gas burner or any burning object during applying hand sanitizer.
Nowadays, more and more companies return to work. We have to take some protective measures. Handwashing is one of the best ways to protect yourself and your family from getting sick. Are you looking for portable alcohol-based hand sanitizer for office or subway?
We have different types of hand sanitizers for you, just search "hand sanitizer" on www.enegitech.com, then you can buy them.